At JB Riney our approach has always been to operate with complete integrity, honesty, and transparency at all times.
It's an approach that has led to rewarding long-term relationships with many Local Authorities and public organisations throughout London, but has also seen us recognised with several industry awards.
In the last decade, we've been honoured to be rewarded over 20 Gold awards by the City of London through their Considerate Contractor Scheme. In addition to this we're also proud to have been awarded the highly coveted Best Contractor in the City of Westminster on three separate occasions.
Recent Awards:
City of London's Considerate Contractors GOLD Awards May 2017
Highway Term Contractor for City of London ; and
Term Contractor for Verizon UK
JB Riney was a previous recipient of the Considerate Contractors GOLD Award in 2016, 2015, 2014, 2013 and 2012.
Fleet Operators Recognition Scheme [FORS] GOLD 2016/17
City of London Considerate Contractors Communications Award 2015 for 'Demonstrating Excellence in Stakeholder Communications' for Aldgate Highway & Public Realm Improvement Project
For Holborn Circus & St. Andrew Holborn Church Garden Enhancement Project with the City of London:
Road Safety Project of 2015 in the Highways Magazine Excellence Awards; and
Best New Public Space at the London Planning Awards February 2016.
For Mini-Holland Project, with the London Borough of Waltham Forest:
CIHT Sustainable Transport Award 2016
Waltham Forest won Transport Borough of the Year 2017 at the London Transport Awards
Leader's Business Award to J Riney & Co. Ltd, Love your Borough Awards 2015 [London Borough of Waltham Forest]
Big Biodiversity Challenge Award 2015 [organised by CIRIA] – Most Innovative Category for Crown Woods Project, Royal Borough of Greenwich
Derbyshire Street Pocket Park, London Borough of Tower Hamlets received 'Highly Commended' Award at the London Transport Awards in March 2015. It features as an example of 'best practice' in Transport for London's Street Design Guide.
---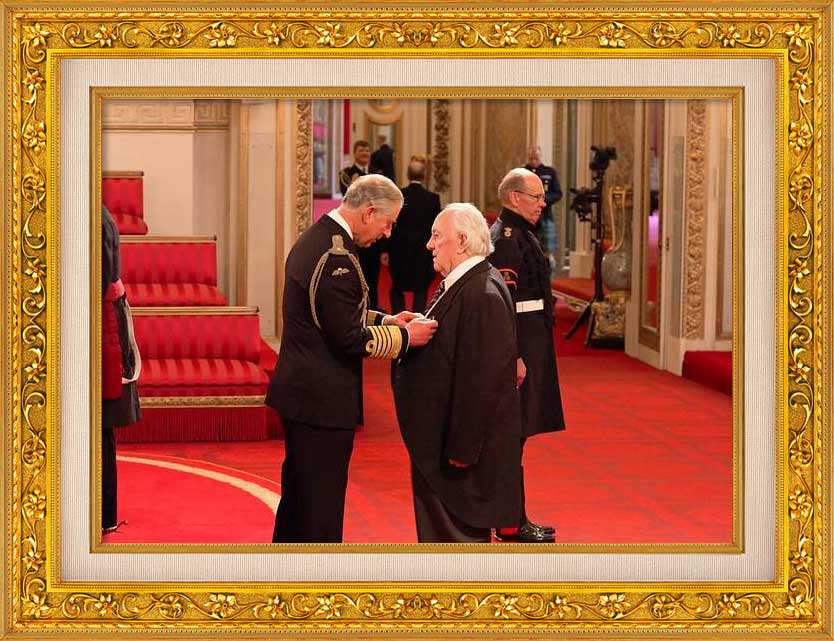 Brendan Riney, Founder of JB Riney receiving his MBE from Prince Charles at Buckingham Palace. Awarded for Services to Charity and the Community of the East End of London.