Bexley Road – Highway Services,
Greenwich
Project:
Principal Road Highway Improvement Programme
Discipline:
Highway Services
Client:
Royal Borough of Greenwich
Value:
£500,000 pa
Scheme:
Part of the services delivered through the Term Contract for Highway Works is the annual Principal Road Highway Improvement programme.
Description:
Bexley Road formed part of this annual programme and was successfully resurfaced at night to reduce impact of the carriageway works to highway users and stakeholders such as buses.
Additionally, this scheme incorporated new road markings which, were installed to accommodate the installation of a new cycle lane as part of the cycle improvement works programme.
Specialist high visibility, high friction, green surface treatment was applied to the new asphalt surface to clearly identify the improved safety of the cycle lane
Footpaths were resurfaced prior to any carriageway works commencing using pre-cast concrete paving slabs and pre-cast concrete block pavers.
---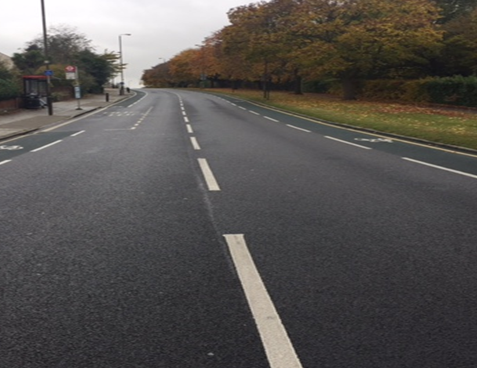 Bexley Road, Royal Borough of Greenwich.