Project:
All client sign manufacture
Discipline:
Sign Manufacture
Client:
All JB Riney clients
Scheme:
J B Riney & Co Ltd has its own Sign Design and Manufacturing workshop based at our London (Leyton) depot.
Description:
Our in-house facility allows us to design and produce signs of all types to a very high standard. This is within the added capability to react to our own and our client's 'short notice' needs speedily and efficiently. All our road traffic signs are manufactured in compliance of British Standard BS EN 12899.
J B Riney is also an approved 3M sign maker for:
• Class 3A,3B Prismatic Retroreflective
• Class R2/RA2 Prismatic Retroreflective
• Class RA1 Retroreflective Performance
---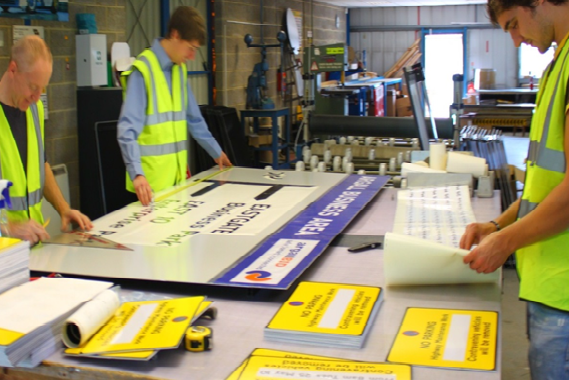 Sign manufacture including fixed signage, directions, emergency notifications and temporary routes.