Street Furniture – Cutty Sark Gardens
Project:
Cutty Sark Gardens Street Furniture Installations
Discipline:
Term Maintenance Improvement Scheme
Client:
London Borough of Greenwich
Value:
part of a £9m contract
Programme:
Completed 2016
Scheme:
Supply and Installation 17 of non-standard benches.
Description:
In addition to the traditional Highway Maintenance Services that are provided within this Term Contract such as
• Routine and Reactive maintenance of the Highway
• Emergency works
• Planned Maintenance of Footways and carriageways
• Highway Improvement scheme works
• Maintenance and installation of street furniture, highway equipment and apparatus
• Construction of new highway works, environmental improvements and regeneration
• Minor reactive maintenance, planned maintenance and improvements
This work involved the supply and installation of new non-standard bespoke seats and benches which are themed to be in keeping with the recently refurbished Cutty Sark Clipper Ship.
The seats and benches consisted of architecturally designed natural granite stone bases with bespoke timber seat and bench tops. Part of the assembly was carried out off site to minimise the impact to pedestrians during the installation process.
---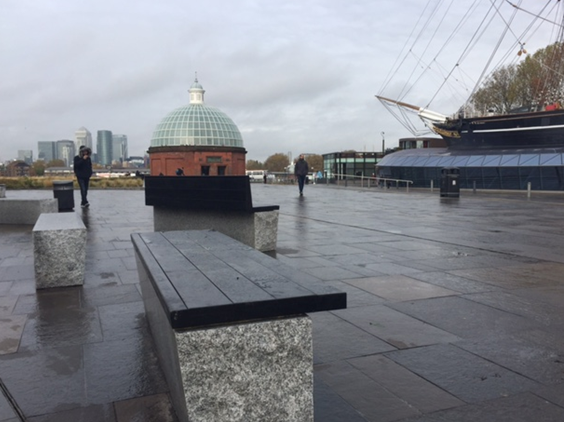 Natural Granite stone benches at Cutty Sark Gardens.