Project:
St Olaves Church
Discipline:
Parks and Landscaping
Client:
City of London
Value:
Part of a £10m contract
Scheme:
As part of the Highways partnering contract with City of London, JB Riney carried hard landscaping works at St Olaves Churchyard. All works were programmed around St Olaves Church events, city gardens soft landscaping works and the Riney street lighting installation works.
Description:
The works involved includes:
• Reclaimed York Stone used to recreate footpath & match with existing churchyard heritage
• Bespoke labyrinth style granite sett feature installed
• Illuminated bollards & lighting installed throughout churchyard
• Steps to lower church entrance restructured and laid in reclaimed York stone paving
---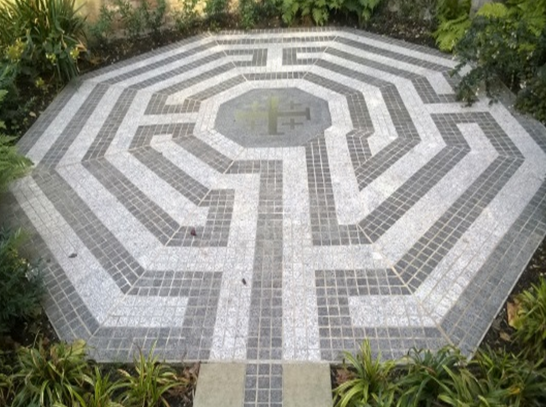 Part of the gardens and landscaping improvements made to the medieval church.