Tower Bridge Lighting Project
Project:
Lighting Term Maintenance
Discipline:
Street Lighting
Client:
City of London
Scheme:
J B Riney currently carries out street lighting upkeep for the City of London, as part of the partnering term maintenance contract.
Unique works such as "The Tower Bridge Lighting project" are also delivered through this contract.
Description:
At the start of 2015 the Lighting on Tower Bridge had gradually changed to accommodate the new LED fittings, which gave ethnicity and the true reflection of the Bridges look.
This improvement has enabled the City of London's Bridge lighting team to provide a display of the Pakistan, French and Belgium tricolor flags as well as the "Red, White and Blue" for Her Majesty the Queens 90th Birthday.
---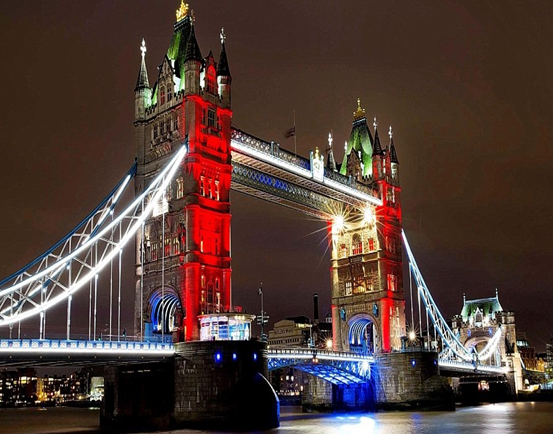 Tower Bridge lighting term maintenance.