Utilities Infrastructure Verizon
Project:
Telecoms
Discipline:
Daily routine
Client:
Verizon
Scheme:
JB Riney has a proven track record for the successful installation and maintenance of underground infrastructure for both the private and public sectors. We pride ourselves on the quality of the work produced, which often takes place in challenging locations in busy thoroughfares.
Description:
Our operational teams are trained and experienced in working safely within congested areas that contain high risk apparatus. Our first priority is the management and implementation of safe working practices on site, through risk assessments and method statements, whilst ensuring works are completed on time and within budget.
Works carried out included:
• Joint box construction
• Signing, lighting and guarding
• Excavation in the highway
• Joint box demolition
• Reinstatement of bituminous surfaces
• Traffic management
• Trenching and ducting
---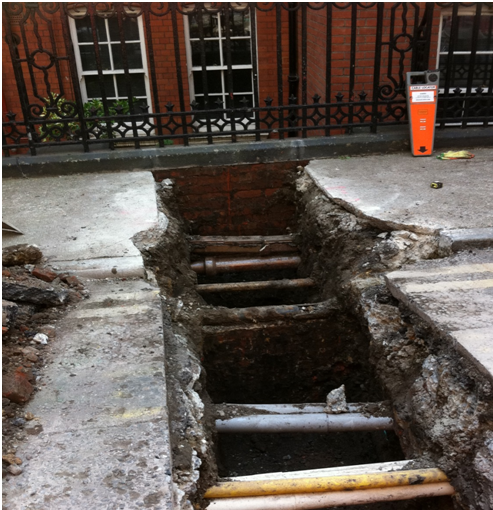 Verizon utilities infrastructure reinstatement.